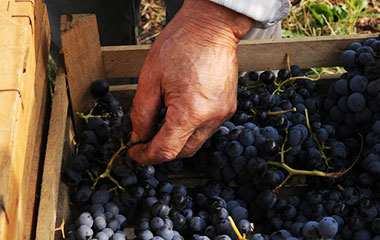 Vineyards
In the beginning, the late Carlo Boscaini (who lived to the venerable age of 102 drinking wine in modest quantity but high quality) produced wine with great passion from leased land.

He succeded in aquiring this winery in 1948, and then with his son Arturo Ernesto, worked with care and passion in the production of the grape and it s transformation into wine.

In our day, his young nephews Carlo and Mario continue this old and passionate pursuit.
In memory of and gratitude to the grandfather, the winery still bears his name today.

From 1990 to 1996 we have carried out a large investment in land to update and modernize the vineyards and added new cultivation systems.
From 1996 to today we have updated the cellars, improving the structure and the equipment. The vineyards are cultivated with INTEGRATED SYSTEMS (minimum use of chemical products).
The pruning and harvesting are done by hand.